Q & A with Jaffes
Saturday, December 5, 2020
•
19 Kislev 5781
8:00 PM - 10:00 PM
Food will be available for pickup at AY at 7:30 PM.
Additional food can be ordered directly from Giddy's (732-659-6898) to be brought with the AY dinners for pickup at AY.
If you wish to pick up your food directly from AY, or if you have any food related questions, please direct them to Rabbi Davis, dyddavis@gmail.com or 917-518-2459. All other questions should be sent directly to the Jaffes at gedaliahjaffe@gmail.com as indicated on the flyer.
$10 dinner options include:
Fettuccine Alfredo
Penne Vodka
Cheese Pretzel w/ French Fries
2 Slices w/ French Fries
Caesar Salad w/ Garlic Knots
Each dinner includes a can of Coke or Diet Coke or a bottle of Water
Sorry, Registration has ended.
Share Print Save To My Calendar
Thu, May 26 2022
25 Iyyar 5782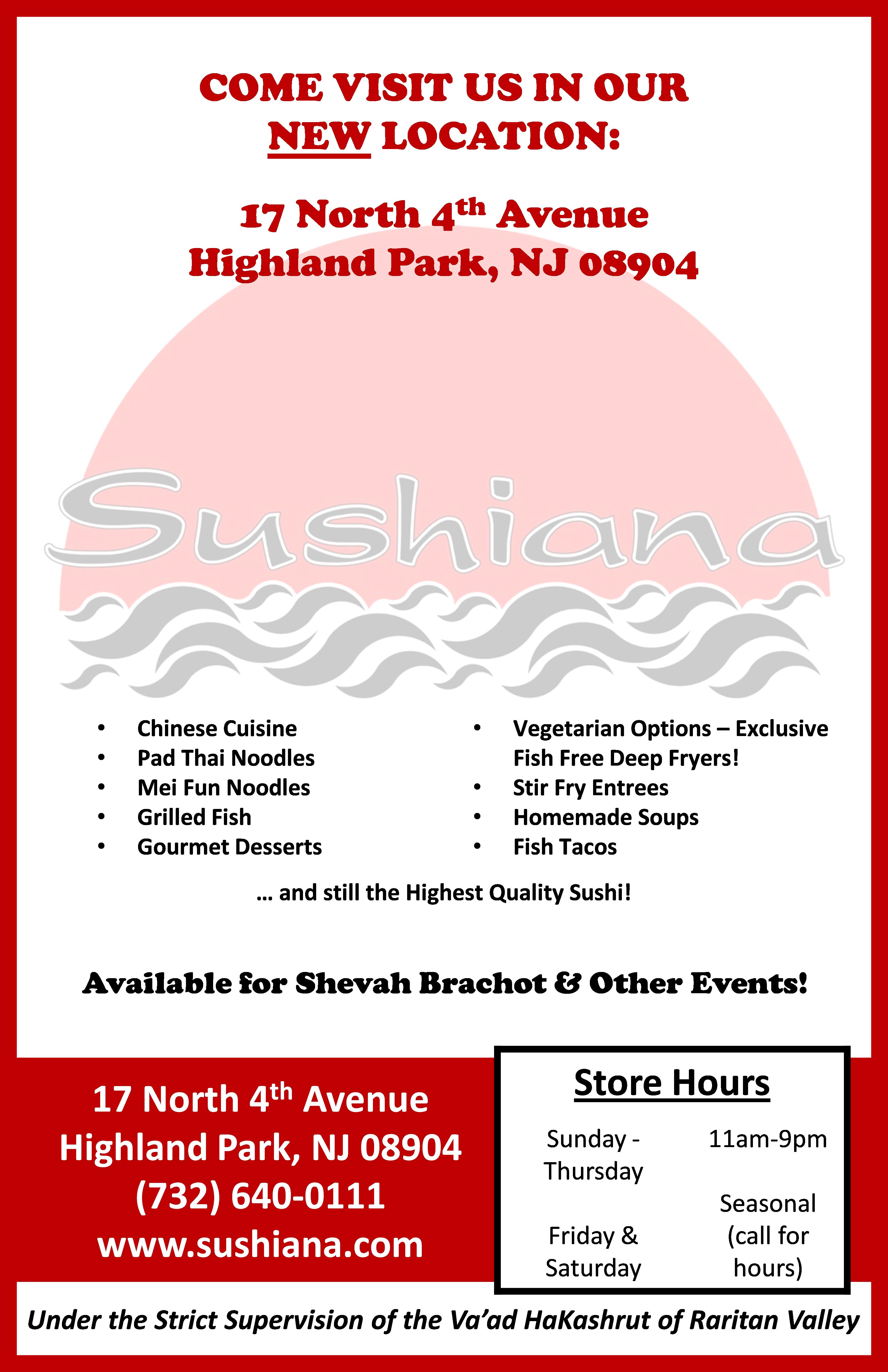 Sushiana
Eat in, Take out, & Delivery!
17 N. 4th Avenue
Highland Park, NJ, 08904
(732) 640-0111
www.sushiana.com
facebook.com/SushianaHP
twitter.com/SushianaHP
CLICK HERE FOR MENU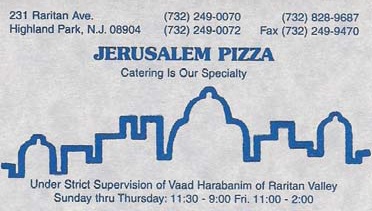 Jerusalem Pizza
Catering Is Our Specialty!
231 Raritan Avenue
Highland Park, NJ, 08904
(732) 249-0070 Phone
(732) 249-9470 Fax
Under the supervision of the Vaad Harabanim of Raritan Valley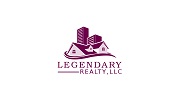 ---
Buying? Selling?
For all your real estate needs
Alan "Avi" Berger
Broker/Owner
Legendary Realty, LLC
85 Foyer Street
Edison, NJ 08817
Phone: 732-659-9688
Cell: 732-306-6966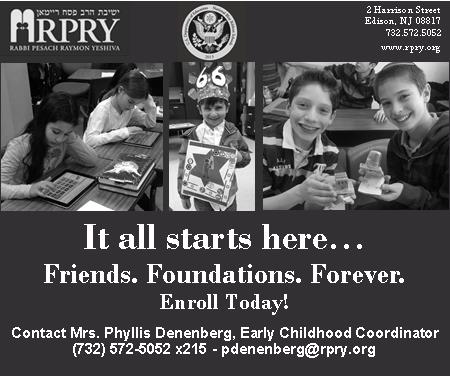 Rabbi Pesach Raymon Yeshiva
2 Harrison Street
Edison, NJ, 08817
(732) 572-5052
Rabbi Shraga Gross, Principal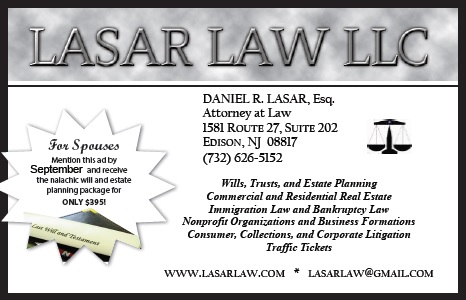 Daniel R. Lasar, Esq.
Attorney at Law
1581 Route 27, Suite 202
Edison, NJ, 08817
(732) 626-5152 office
www.LasarLaw.com
LasarLaw@gmail.com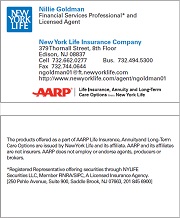 Nillie Goldman
For all your financial planning needs!
(732) 494-4300 Office
(732) 662-0277 Cell
ngoldman01@ft.newyorklife.com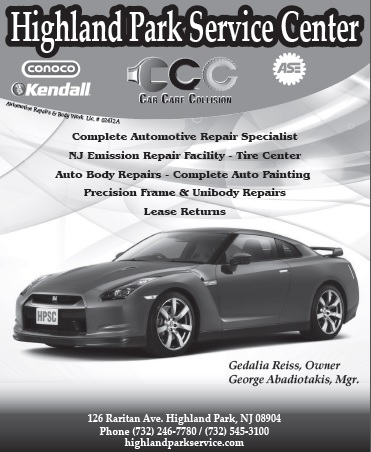 Highland Park Service Center
Complete Automotive Repair Specialist
NJ Emission Repair Facility, Tire Center, Auto Body Repairs, Complete Auto Painting, Precision Fram & Unibody Repairs, Lease Returns
126 Raritan Avenue
Highland Park, NJ, 08904
(732) 246-7780
(732) 545-3100
carcarecollision@gmail.com
www.highlandparkservice.com
Rabbi Jaffe's shiurim are now available online! Please visit:www.YUTorah.org to hear the shiurim.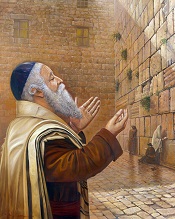 Sun, 11/17 - Fri, 11/22
_____________________
Sunday
Shacharis: 8:15
Maariv: 8:30
~~~~~~~~~~~~
Monday
Shacharis: 6:10
Maariv: 8:30
~~~~~~~~~~~~
Tuesday
Shacharis: 6:15
Maariv: 8:30
~~~~~~~~~~~~
Wednesday
Shacharis: 6:15
Maariv: 8:30
~~~~~~~~~~~~
Thursday
Shacharis: 6:10
Maariv: 8:30
~~~~~~~~~~~~
Friday
Shacharis: 6:15
~~~~~~~~~~~~
Zmanim
Alos Hashachar
3:51am
Earliest Tallis
4:33am
HaNetz
5:33am
Latest Shema
9:13am
Zman Tefillah
10:27am
Chatzos (Midday)
12:54pm
Mincha Gedola
1:31pm
Mincha Ketana
5:12pm
Plag HaMincha
6:44pm
Shkiah (Sunset)
8:16pm
Tzais Hakochavim
9:04pm
More >>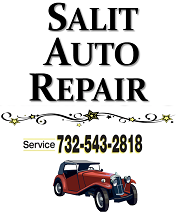 Contact Us
Congregation Ahavas Yisrael
1587 Route 27 (Corner of Campbell Ave. & Route 27)
Edison, NJ, 08817
(732) 287-1230
Rabbi Gedaliah Jaffe
Presidium:
Rabbi Dani Davis
Abba Dovid Joran
Thu, May 26 2022 25 Iyyar 5782