About Team A.Y.

About Team AY:

Team AY is a group of members from Congregation Ahavas Yisrael running in marathons to raise money for our shul. It is a training program that proves YOU CAN GO THE DISTANCE! Our goal is to get you ready to cross the finish line and raise money for Congregation Ahavas Yisrael at the same time.

Team AY makes it easy:

We offer training schedules for both novice and experienced athletes, online coaching, training with team members in your area, and trade tips and inspiration with participants.

Fundraising support:
We offer personal fundraising web pages and proven strategies for raising money.

Inspiration:
Team AY raises funds for the Congregation Ahavas Yisrael Building Fund. This important campaign was started with the purpose of purchasing the property the shul has been renting for the last six years. The purchase would provide Congregation Ahavas Yisrael with a solid foundation to build a permanent structure as a home for the foreseeable future and enable us to continue the current programs and even expand programming.
Congregation Ahavas Yisrael services the community in many different ways:
Daily Adult Educational Classes
Weekly Child Educational Classes
Monthly Women's Programs
Teen and Adult Guidance
Daily Minyanim
And many others programs!!
Congregation Ahavas Yisrael is a recognized 501c3 organization and your donations are tax deductible.
Tue, October 4 2022
9 Tishrei 5783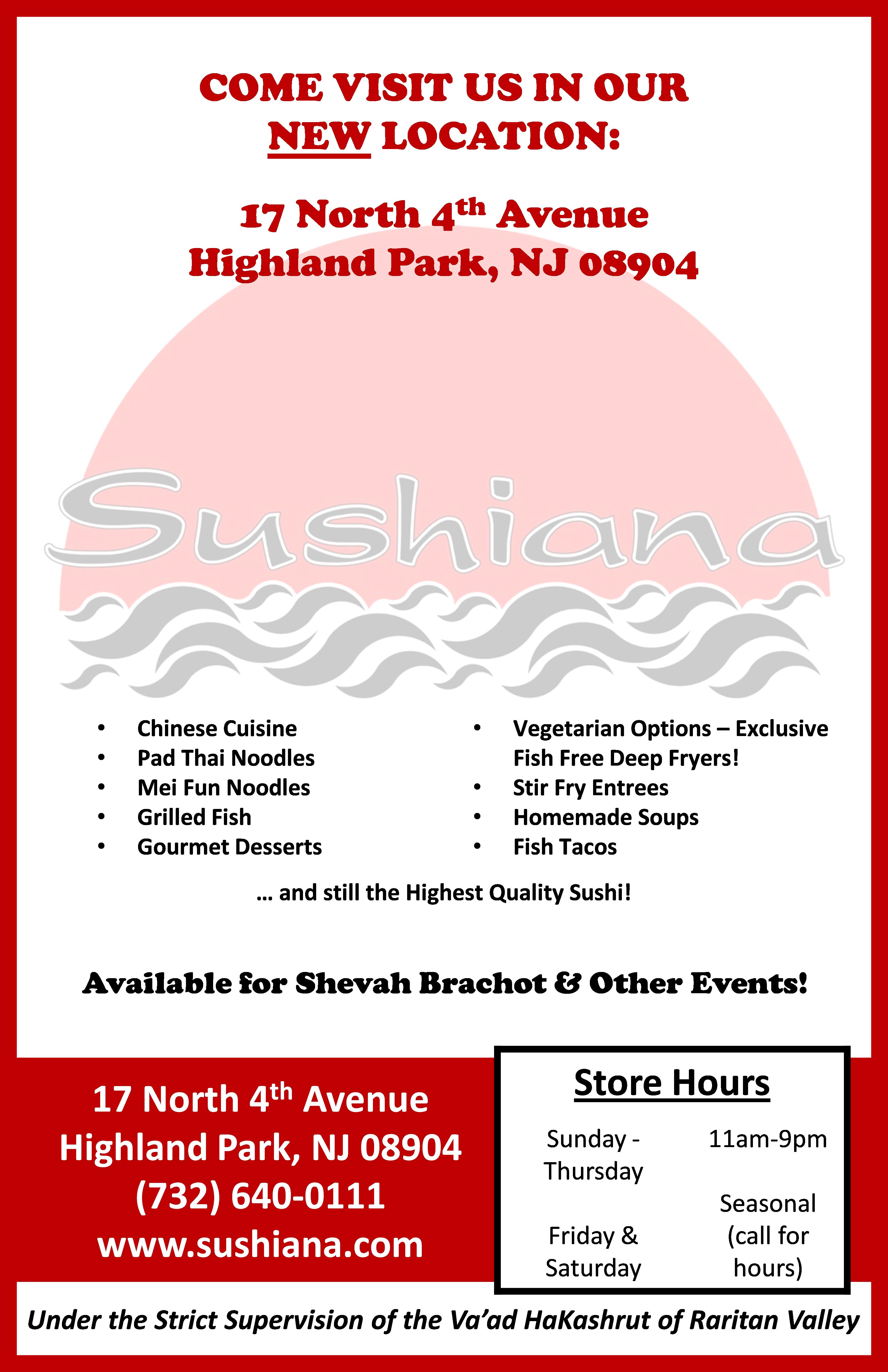 Sushiana
Eat in, Take out, & Delivery!
17 N. 4th Avenue
Highland Park, NJ, 08904
(732) 640-0111
www.sushiana.com
facebook.com/SushianaHP
twitter.com/SushianaHP
CLICK HERE FOR MENU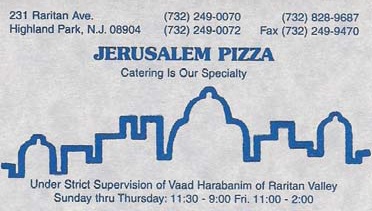 Jerusalem Pizza
Catering Is Our Specialty!
231 Raritan Avenue
Highland Park, NJ, 08904
(732) 249-0070 Phone
(732) 249-9470 Fax
Under the supervision of the Vaad Harabanim of Raritan Valley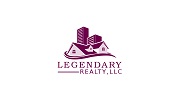 ---
Buying? Selling?
For all your real estate needs
Alan "Avi" Berger
Broker/Owner
Legendary Realty, LLC
85 Foyer Street
Edison, NJ 08817
Phone: 732-659-9688
Cell: 732-306-6966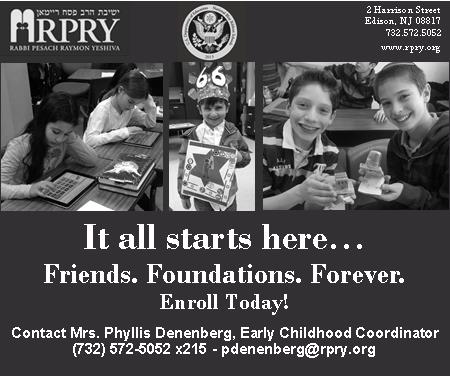 Rabbi Pesach Raymon Yeshiva
2 Harrison Street
Edison, NJ, 08817
(732) 572-5052
Rabbi Shraga Gross, Principal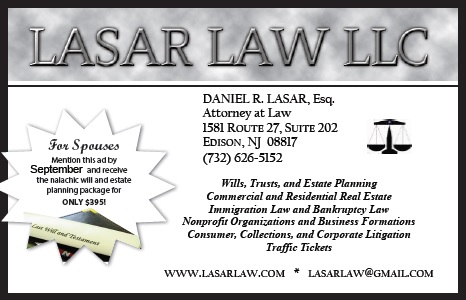 Daniel R. Lasar, Esq.
Attorney at Law
1581 Route 27, Suite 202
Edison, NJ, 08817
(732) 626-5152 office
www.LasarLaw.com
LasarLaw@gmail.com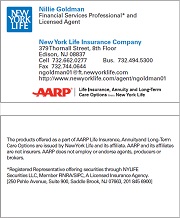 Nillie Goldman
For all your financial planning needs!
(732) 494-4300 Office
(732) 662-0277 Cell
ngoldman01@ft.newyorklife.com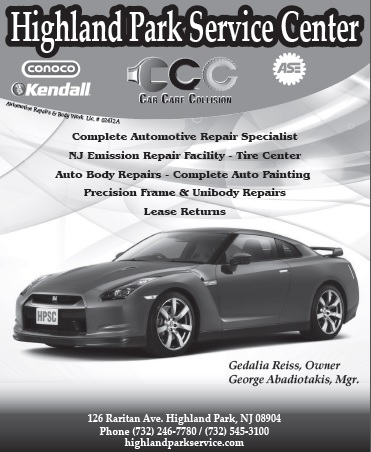 Highland Park Service Center
Complete Automotive Repair Specialist
NJ Emission Repair Facility, Tire Center, Auto Body Repairs, Complete Auto Painting, Precision Fram & Unibody Repairs, Lease Returns
126 Raritan Avenue
Highland Park, NJ, 08904
(732) 246-7780
(732) 545-3100
carcarecollision@gmail.com
www.highlandparkservice.com
Rabbi Jaffe's shiurim are now available online! Please visit:www.YUTorah.org to hear the shiurim.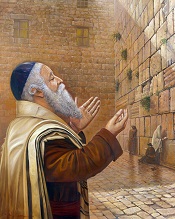 _____________________
Sunday
Shacharis: 8:15
~~~~~~~~~~~~
Monday
~~~~~~~~~~~~
Tuesday
~~~~~~~~~~~~
Wednesday
~~~~~~~~~~~~
Thursday
~~~~~~~~~~~~
Friday
~~~~~~~~~~~~
Zmanim
Alos Hashachar
5:36am
Earliest Tallis
6:07am
HaNetz
6:56am
Latest Shema
9:50am
Zman Tefillah
10:49am
Chatzos (Midday)
12:45pm
Mincha Gedola
1:14pm
Mincha Ketana
4:09pm
Plag HaMincha
5:22pm
Candle Lighting
6:17pm
Shkiah (Sunset)
6:35pm
Tzais Hakochavim
7:15pm
More >>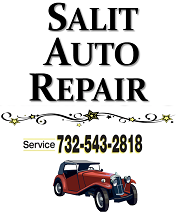 Contact Us
Congregation Ahavas Yisrael
1587 Route 27 (Corner of Campbell Ave. & Route 27)
Edison, NJ, 08817
(732) 287-1230
Rabbi Gedaliah Jaffe
Presidium:
Rabbi Dani Davis
Abba Dovid Joran
Tue, October 4 2022 9 Tishrei 5783