Our Rabbi, R' Gedaliah Jaffe
Rabbi Jaffe has been the Rabbi of Congregation Ahavas Yisrael since 2008. A native of California, Rabbi Jaffe holds a BA from Yeshiva University in Music and was ordained by the Rabbi Isaac Elchanan Theological Seminary (RIETS) of Yeshiva University. Before moving to Edison, he served as a youth director in Monsey and Kew Gardens Hills. Rabbi Jaffe has been active in a wide range of communal outreach and charitable causes with a special interest in the needs of high school and college students. He has lectured widely in the tri-state area as a scholar-in-residence for Lasko and Leisure Time Tours. He is an instructor of Judaic Studies at the Frisch School in Paramus, NJ, as well as an avid musician with a keen interest in Chassidic philosophy. He and his wife, Rivka, a pediatric occupational therapist, have lived in Edison with their children since 2002.
To contact Rabbi Jaffe, please complete the form below:
Sunday, May 28 2017 3 Sivan 5777
Sunday, May 28 2017
3 Sivan 5777
Open House
This Sunday, February 12
Gan Israel Highland Park NJ
Prepare To Experience The Ultimate Summer Camp!
170 College Ave.
New Brunswick, NJ 08901
732-296-1800
www.ganisraelnj.com
Sushiana
Eat in, Take out, & Delivery!
17 N. 4th Avenue
Highland Park, NJ, 08904
(732) 640-0111
www.sushiana.com
facebook.com/SushianaHP
twitter.com/SushianaHP
CLICK HERE FOR MENU
Jerusalem Pizza
Catering Is Our Specialty!
231 Raritan Avenue
Highland Park, NJ, 08904
(732) 249-0070 Phone
(732) 249-9470 Fax
Under the supervision of the Vaad Harabanim of Raritan Valley
Avi Berger
Buying? Selling?
For all your real estate needs
732-306-6966
Check out Avi's Facebook page!
Rabbi Pesach Raymon Yeshiva
2 Harrison Street
Edison, NJ, 08817
(732) 572-5052
Rabbi Shraga Gross, Principal
Daniel R. Lasar, Esq.
Attorney at Law
1581 Route 27, Suite 202
Edison, NJ, 08817
(732) 626-5152 office
www.LasarLaw.com
LasarLaw@gmail.com
Nillie Goldman
For all your financial planning needs!
(732) 494-4300 Office
(732) 662-0277 Cell
ngoldman01@ft.newyorklife.com
_______________________
Sun, 5/28 - Fri, 6/2
_____________________
Sunday
Shacharis: 8:15
Mincha: 8:05
Maariv: 8:25
Monday
Legal Holiday
Shacharis: 8:15
Tuesday
Shacharis: 6:15
SEE SHAVUOS SCHEDULE FOR REMAINDER OF WEEK
Wednesday
Thursday
------------------------------------
Friday
Shacharis: 6:15
~~~~~
Rabbi Jaffe's shiurim are now available online!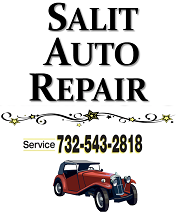 Contact Us
Congregation Ahavas Yisrael
1587 Route 27 (Corner of Campbell Ave. & Route 27)
Edison, NJ, 08817
(732) 287-1230
Rabbi Gedaliah Jaffe
President Bruce Jacobi
Zmanim
Alos Hashachar
3:49a
Earliest Tallis
4:32a
HaNetz
5:31a
Latest Shema
9:13a
Zman Tefillah
10:27a
Chatzos (Midday)
12:54p
Mincha Gedola
1:31p
Mincha Ketana
5:13p
Plag HaMincha
6:45p
Shkiah (Sunset)
8:17p
Tzais Hakochavim
9:06p
More >>
Highland Park Service Center
Complete Automotive Repair Specialist
NJ Emission Repair Facility, Tire Center, Auto Body Repairs, Complete Auto Painting, Precision Fram & Unibody Repairs, Lease Returns
126 Raritan Avenue
Highland Park, NJ, 08904
(732) 246-7780
(732) 545-3100
carcarecollision@gmail.com
www.highlandparkservice.com