Make a Commitment
We ask all members of AY to be a partner in our future, make a financial commitment to the shul, and become a participant in the new "Commitment to the Future" campaign! If you have not yet made a pledge, or have already made a pledge and would like to make another, please consider making a new one now. For questions, please speak to Rabbi Jaffe or Rabbi Davis.
Click here for a copy of the pledge form
Notes:
Credit card payments are accepted. Please return this form with your pledge amount so an automatic payment plan can be setup on our secure website.

First payment is due with this form as this will become an official receivable of the shul. However, your "Building Fund" balance will not be included in your regular account statement.
Be a part of our future!
Sunday, May 28 2017 3 Sivan 5777
Sunday, May 28 2017
3 Sivan 5777
Open House
This Sunday, February 12
Gan Israel Highland Park NJ
Prepare To Experience The Ultimate Summer Camp!
170 College Ave.
New Brunswick, NJ 08901
732-296-1800
www.ganisraelnj.com
Sushiana
Eat in, Take out, & Delivery!
17 N. 4th Avenue
Highland Park, NJ, 08904
(732) 640-0111
www.sushiana.com
facebook.com/SushianaHP
twitter.com/SushianaHP
CLICK HERE FOR MENU
Jerusalem Pizza
Catering Is Our Specialty!
231 Raritan Avenue
Highland Park, NJ, 08904
(732) 249-0070 Phone
(732) 249-9470 Fax
Under the supervision of the Vaad Harabanim of Raritan Valley
Avi Berger
Buying? Selling?
For all your real estate needs
732-306-6966
Check out Avi's Facebook page!
Rabbi Pesach Raymon Yeshiva
2 Harrison Street
Edison, NJ, 08817
(732) 572-5052
Rabbi Shraga Gross, Principal
Daniel R. Lasar, Esq.
Attorney at Law
1581 Route 27, Suite 202
Edison, NJ, 08817
(732) 626-5152 office
www.LasarLaw.com
LasarLaw@gmail.com
Nillie Goldman
For all your financial planning needs!
(732) 494-4300 Office
(732) 662-0277 Cell
ngoldman01@ft.newyorklife.com
_______________________
Sun, 5/28 - Fri, 6/2
_____________________
Sunday
Shacharis: 8:15
Mincha: 8:05
Maariv: 8:25
Monday
Legal Holiday
Shacharis: 8:15
Tuesday
Shacharis: 6:15
SEE SHAVUOS SCHEDULE FOR REMAINDER OF WEEK
Wednesday
Thursday
------------------------------------
Friday
Shacharis: 6:15
~~~~~
Rabbi Jaffe's shiurim are now available online!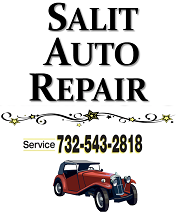 Contact Us
Congregation Ahavas Yisrael
1587 Route 27 (Corner of Campbell Ave. & Route 27)
Edison, NJ, 08817
(732) 287-1230
Rabbi Gedaliah Jaffe
President Bruce Jacobi
Zmanim
Alos Hashachar
3:49a
Earliest Tallis
4:32a
HaNetz
5:31a
Latest Shema
9:13a
Zman Tefillah
10:27a
Chatzos (Midday)
12:54p
Mincha Gedola
1:31p
Mincha Ketana
5:13p
Plag HaMincha
6:45p
Shkiah (Sunset)
8:17p
Tzais Hakochavim
9:06p
More >>
Highland Park Service Center
Complete Automotive Repair Specialist
NJ Emission Repair Facility, Tire Center, Auto Body Repairs, Complete Auto Painting, Precision Fram & Unibody Repairs, Lease Returns
126 Raritan Avenue
Highland Park, NJ, 08904
(732) 246-7780
(732) 545-3100
carcarecollision@gmail.com
www.highlandparkservice.com